Best Mattresses for Back Pain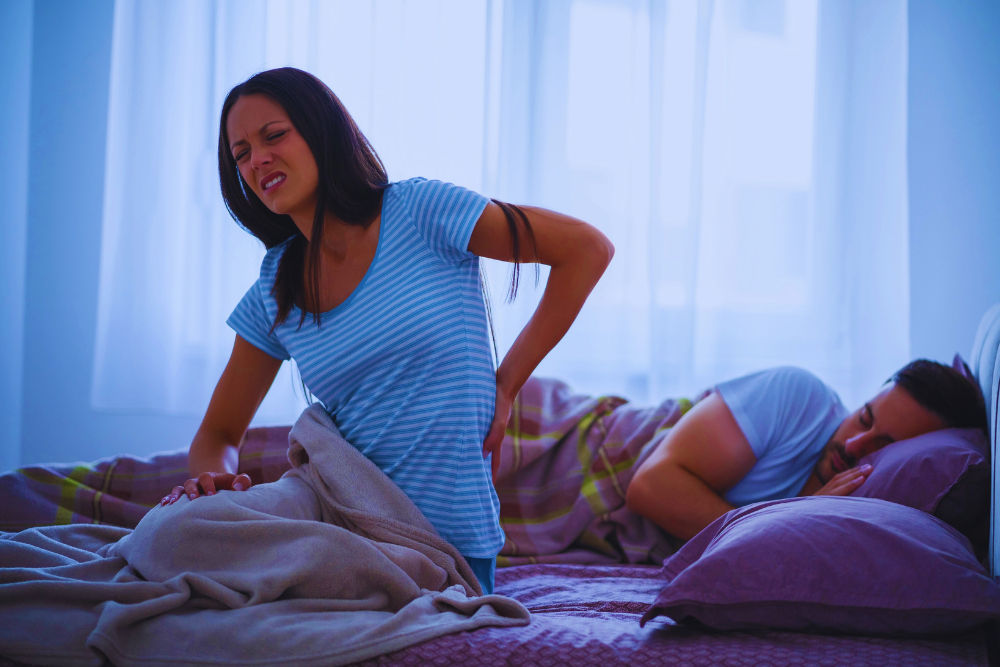 Whether it's from an injury, accident, or even simple movements, back pain can strike at any time and any age. While some outlets may exclaim lying on a hard and stiff surface will help ease pain, a more pleasant space may be the key. With being in the mattress business, we know a thing or two about making you the most comfortable you can be.
Sleeping on a mattress for eight or so hours a night calls for one that's going to work best for you and your needs. When it comes to back pain, we want to focus on alleviating pressure points, while still offering the support your body needs. A mattress with a medium to firm comfort level is going to be optimal in keeping you comfortable and easing pain found in the back.
The beauty of this comfort level is that you can have your pick of mattress type. Do you prefer memory foam or innerspring? Maybe a combination of both? As long as the mattress doesn't accentuate the curve in your spine, you're in good shape.
Our recommendation would be our pocket coil mattress, Bluesky. Not only does this mattress come in medium or firm comfort levels, but it also combines a variety of supportive foams and our pocket coil innerspring. This combination leaves you with optimal Lumbar Support to keep your spine aligned without disrupting its natural curve.
However, if you are looking for another type of mattress – we still have your support needs covered! All Americanstar mattresses are thoughtfully designed with premium support systems that provide optimal support for your entire body. This helps to promote proper spine alignment, which is critical when it comes to sleeping comfortably with back pain.
It goes without saying that treating back pain requires special attention depending on how it appears, but it's our job to keep you comfortable in the process! Allow us to help you find the right one for you on americanstarus.com.
Happy Sleeping!
- Americanstar US