Winter Blahs? Try These Bedroom Décor Updates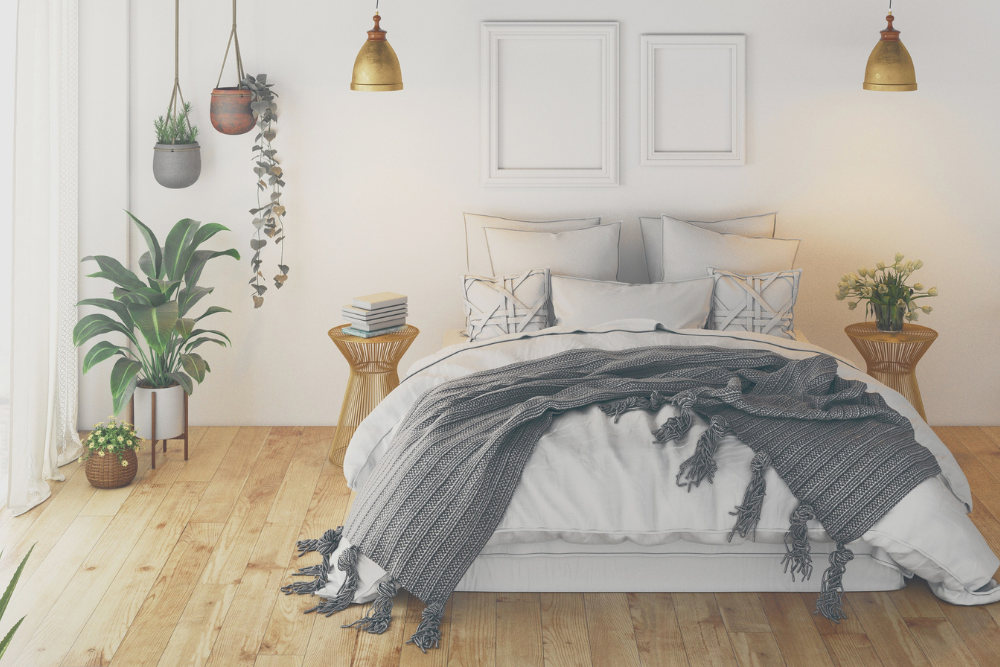 The excitement and build-up to the holidays can really drag you down once the festivities are over and the décor is put away until next year. All that there is left to do is unwind and relax in your bedroom. If you're looking to create a haven or place to wash those post-holiday blahs away, a few décor updates may be just what you need.
While there are plenty of ways to breathe new life into your space this winter, we're sharing five of our favorite ways to update your bedroom. Leave the demo tools and paintbrushes to the side. We're focusing on simple décor updates you can make in a day.
Freshen Up Bedding
A quick and easy way to spice up your bedroom décor is by playing around with your bedding style. While you of course can replace your comforter completely, you may want to explore adding new pieces to your existing one. If you're looking for a pop, add a colorful or textured blanket to the foot of your bed. If you're hoping to add some more interest, incorporate throw pillows that feature a complementary pattern.
Roll Out a New Rug
Whether your bedroom has hardwood or carpeted flooring, adding a rug can liven up the space. If you've switched up your bedding, we recommend finding a rug that pulls some of those complementary tones. Coordinating these two pieces in a room will offer you visual interest as well as cohesiveness.
Rearrange the Furniture
If you have the space to do so, moving furniture around is a great way to give your bedroom a different look and feel. Your bed is typically the focal point in a room, so be sure to place it on a wall that fits its width. You can even place it underneath a wall with windows, which creates an instant headboard look. Feel free to place end tables, dressers, and chairs in different parts of the room to see what layout feels best to you! No harm, no foul if it's not for you. You can always move things back into place.
Add Art
Refresh a space by adding more color and shapes. Adding art to your walls or even dressers can provide a vibrancy and newness to a space. While big-box stores have a multitude of prints, it can be even more special to incorporate a piece from your favorite artist or a piece you found at a local shop. Say you don't find something you love, objects can become art and interest pieces. If you're a music lover, leverage records as wall décor. If you're a beauty guru, display your perfumes and products on an eye-catching tray on your dresser.
Replace Lampshades
This may not seem as exciting of an update, but what a difference it can make! If you haven't noticed, lampshades come in a variety of shapes, sizes, and colors. With a solid base, you can transform the lamp that sits on your nightstand with a simple swap. No tools are needed! While we encourage you to find one that fits your style and décor, light, linen-like lampshades with a cylinder shape are currently popular.
With a few subtle changes, your bedroom décor can be taken to a whole new level. Even by incorporating one of these refreshes, the post-holiday blue feelings should dissipate. Which décor update interests you the most?
Happy Sleeping!
-Americanstar US